Leather Repair Services
Repairing & Restoring Your Vinyl, Fabric, Plastic & Leather Products
Creative Colors International, Inc. is proud to offer a wide variety of leather care services for every industry across many markets. Our certified technicians undergo extensive training that allows us to provide you with the best possible services.
Learn More About Our Automotive Leather Repair Services
Check out our dealership services section to find out what types of leather care services we can perform on your vehicle. From car seat burn repairs to re-dyeing leather seats to other interior restorations, you can rest assured that your automobile is in good hands. We also perform services for RVs and airplanes!
We can repair virtually any damage that's been done to your vehicle, such as:
Fading
Color Change
Seam Slippage
Color Restoration
Stain Removal
Scratches
Cuts
Holes
Burns
Tears
In addition to our reputable car upholstery repair services, we also provide tips on how to maintain your vehicle to ensure that it stays in pristine condition for as long as possible.
Featured Stories, Testimonials, and In-Depth InterviewsClick Here To Download Our E-Book
Extensive Services That Meet Your Needs
We also perform work on all types of furniture and some locations offer upholstery repair services when they are necessary. Our team utilizes an exclusive line of products that are specially formulated for these specific leathers and specific problems that affect other leather goods.
Some of the many types of leather repair services include:
Simulated Leather
Nubuck Leather
Semi-Aniline Leather
Aniline Leather
Full Pigmented Leather
At Creative Colors International, Inc., we set ourselves apart by providing services that you need. We know how to salvage virtually any type of furniture and save you time and up to 90% in expenses. Honesty and quality of service are very important to us.
From leather sofas and loveseats to kitchen chairs and stools. We know how to treat your furniture! We can handle any job and have the capabilities to get the job done right.
We offer on-site repair and restoration of leather, vinyl, and fabric for your furniture. We can repair or restore tears, burns, cuts, scratches, stains, fading and color restoration, seam slippage, and replacement parts.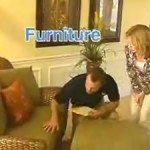 Check out our Aviation, Commercial, Marine, Medial Facilities, RV, and Vinyl Flooring sections to see how we can save you time and money having your damaged interiors repaired and not replaced.
When you call on Creative Colors International, you can call with confidence. We have a nationwide team of certified technicians that are not only experts in providing seamless repairs, but they are trained to know your business.